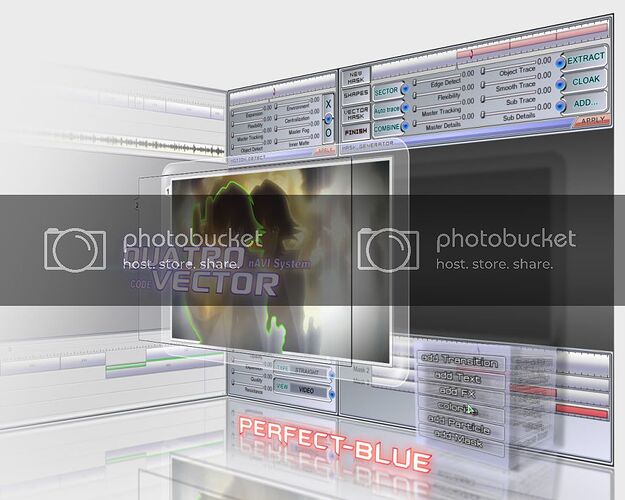 Video: Quatro nAVI System CODE VECTOR rev.3
Anime: KARAS
Artist: PORTAL OST / Darude
Song: Still Alive Radio MIX / Darude: Touch Me,Feel Me (P-B Edit)
Category: FX,Other
Director: Perfect-Blue (NoGreyProduction in amv.org)
Low Res/Quality : 640x512 , 95 Mb. XviD/MP3 LINK in AMV.org
High Res/Quality : 1240x1024 , 223 Mb, MP4/AAC Link in MEGAUPLOAD
Video inself represents "the Making of…Exelsius Dei" and demonstrates a great variety of options editors ever wanted.
It has unique interface and incredibly stylish capabilities.
this is NOT akross version.It is similar,but has some improvements.Kind of REMAKE,some new footage added,improved audio quality.Akross ver was not finished.I hope this one is.
My deutch skill are realy poor,so pls excuse me.